You all know we are passionate about women in tech companies. One of the priorities for Sygic and the whole EW group is to have more women on our leadership team.
We organized a workshop with our CHRO Emma and Head of Internal Communication and Culture, Sidonie, and invited each female in the company to discuss the "female experience" in Sygic over the results of the Engagement Survey.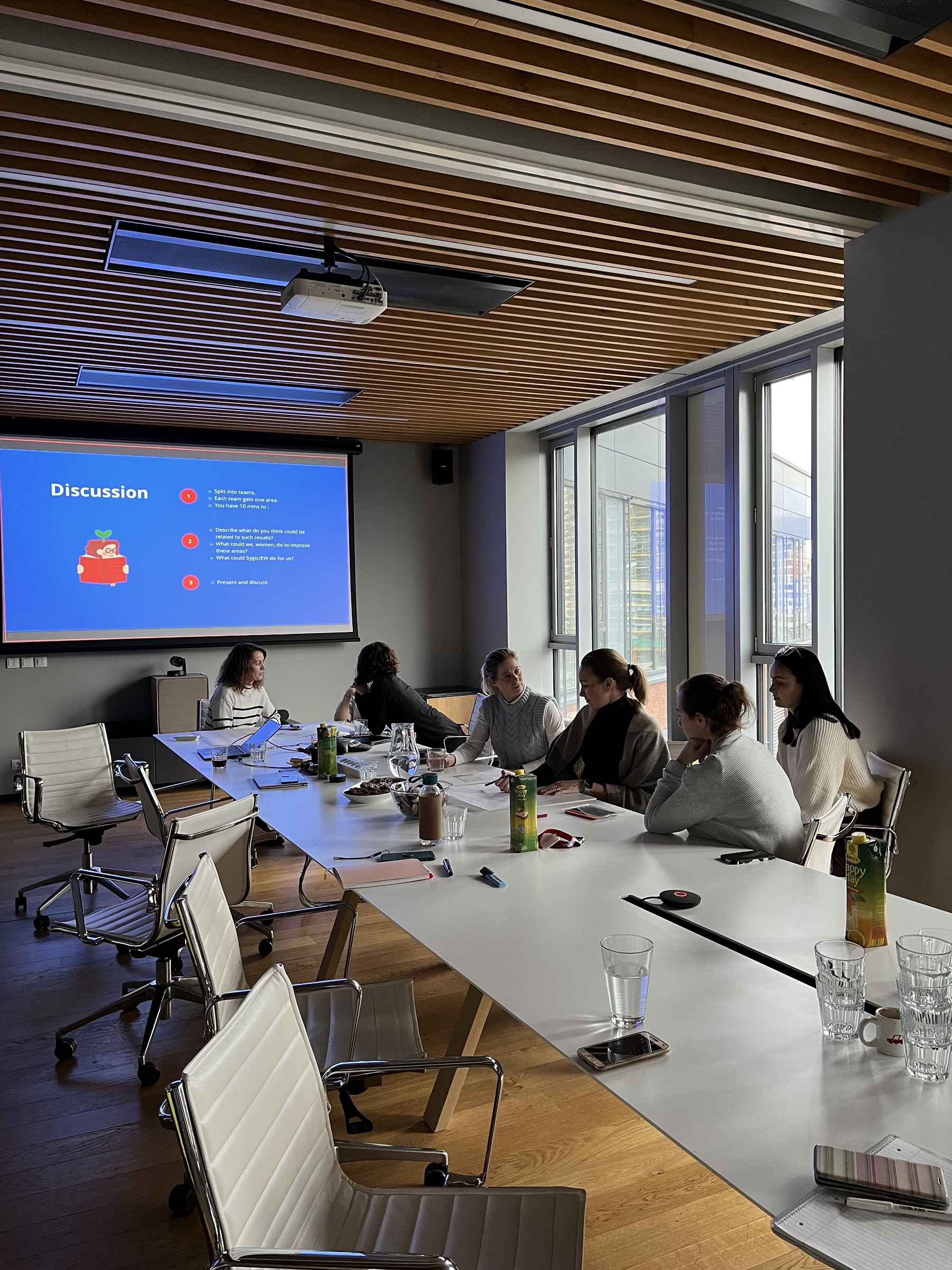 We realize that research has proven the gap between females and males is more about stereotypes either cultural or professional, than the actual differences. Therefore, we focused on the things we could change and impact and proposed some ideas the company could do for us.
There were ideas such as giving women after maternal leave more flexibility, organizing buddy – support, becoming visible, by speaking up in company meetings.
We will definitely take some actions and also, have more sessions like this in future.